Chula Vista Elementary School District

2020-21 School Year, Newsletter Issue #1
School Year to Start in Distance Learning Model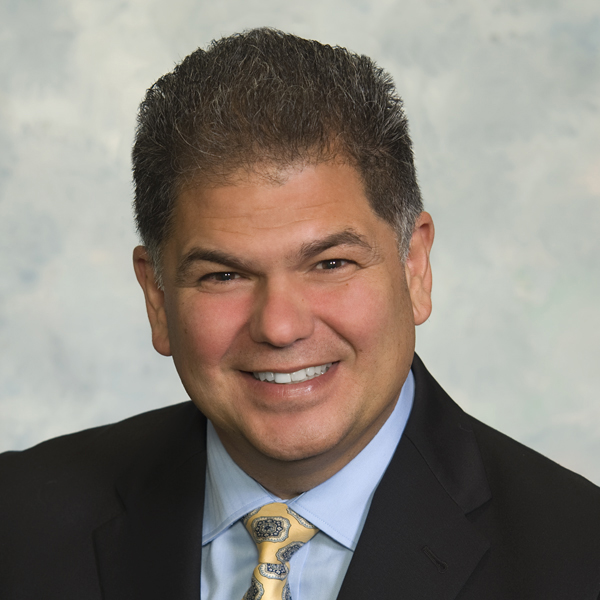 Dear Parents/Guardians and Staff Members:
I hope your summer is off to a great start and that your families remain healthy and safe. Since March, our community has stood together to combat the COVID-19 pandemic by staying home. This time with family reminds me that "Education Starts in the Home." And given today's reality, so does safety. Last year, our theme was "Nurturing Relationships Through Grit" and our staff, students and community persevered throughout a difficult period completing the school year in previously unimagined ways. For the coming school year, our theme calls on our community again by "Nurturing Relationships Through Greatness."
Since our schools closed on March 13, 2020, the Chula Vista Elementary School District (CVESD) staff supported our students and community through many initiatives. Child Nutrition Services team members provided food service to our families in need. District teachers adapted education to provide distance learning to finish the 2019-20 school year while providing meaningful social emotional support for our students. I am so thankful for the professionalism and effort provided by our employees!
We are anxious to bring students and staff back to school for in-person instruction, but we must do so in a safe manner. Reopening campuses requires a great deal of planning and preparation, and many expenses that would not have been necessary under normal circumstances.
When the 2020-21 school year begins on August 31, it will be in a distance learning format. We will continue to work towards transitioning to in-person instruction but will only do so when guidance from local health officials supports a safe transition back to learning on site in classrooms. We know that many parents, students, staff, and community members are disappointed by this decision and we understand that this will complicate many individual family situations.
When students return to campus for in-person instruction, learning will look much different than previous years because of new health and safety measures. With safety goals always in mind, our leadership team, teachers, bargaining group representatives, parents, and community members are actively collaborating on a school reopening plan that will guide us on how to safely reopen our 46 campuses. At the suggestion of Board Members and a request from Board President Armando Farías, a Task Force on Reopening Schools was established to help us gather input and suggestions on guidelines and protocols in order to provide a strong continuity of learning for our students.
Even though the 2020-21 school year will begin with distance learning, it is important to know that our District will continue developing plans to transition into either a hybrid learning model; which is a combination of in-person instruction and distance learning, or into a full in-person instructional model. In fact, there are three learning models CVESD could possibly offer during the 2020-21 school year, which are:
Distance Learning: During High Risk Level

100% of the learning occurs while the teacher and the student are in different locations.
Includes many new components such as daily live interaction with the teacher, and instruction that is aligned to grade level standards, provided at a level of quality and intellectual challenge substantially equivalent to in-person instruction.
Other criteria for delivering instruction in a distance learning model has been outlined in Assembly Bill 77, which also includes a requirement for a minimum number of daily instructional minutes, depending on the student's grade level.

Hybrid Learning: During Medium Risk Level

A combination of in-person and distance learning. There are many variations of what a hybrid model could look like. Hybrid instructional scenarios would be designed to reduce the number of students on campus up to 50%.
100% distance learning would also be an option offered to students who feel safer learning at home.

In-person Instruction: During Low Risk Level

100% of the learning occurs at school, in the classroom with the teacher. Distancing norms and safety protocols would be in place.
100% distance learning would also be an option offered to students who feel safer learning at home.
If at any point in the school year, conditions worsen and Public Health orders the closure of schools, CVESD will be prepared to move back into a distance learning or hybrid model at any time.
Again, all students will start the coming school year in the 100% Distance Learning model. To address circumstances in which families cannot sustain 100% distance learning at home, and have no other option other than to send students to school for the entire school day, CVESD will need to be advised in advance by the parents/guardians. We are actively exploring childcare options for families who must have students in school full time.
Once it is safe to transition into a hybrid model or an in-person instructional model, CVESD will need to determine how many students would prefer to remain in a 100% distance learning model. Therefore, on Friday, July 17, 2020, the District will send registration information to families so that they may choose the educational option that best fits their needs and comfort level.
In addition to the above options, the District is working to develop enrichment materials for all of our students to reduce any lost education opportunities during this health emergency. For parents who are concerned about the impacts of the virus on their student(s), we hope the distance learning model provides a level of comfort. We know that the process of returning to school while adapting to either in-person or online instruction, along with a host of new procedures, will be challenging for everyone in our school communities. But, as we have done throughout this ordeal, we will work together, persevere, and ensure our students are supported in every way possible.
When schools do reopen their doors, up-to-date safety protocols set forth by the California Department of Public Health (CDPH) will be in place. Guidelines and protocols adapt frequently based on the status of the local community. Based on what is known at this time:
Students are fully expected to wear face coverings; employees are required to wear face coverings. We plan to provide supervised breaks and outdoor time where students can temporarily remove their masks.
Handwashing and hygiene will be regularly enforced.
Daily disinfection of classrooms will occur.
Daily health screenings and temperature checks will occur.
Physical distancing will be in place within the classroom to the extent possible and following state/local guidelines.
Between now and the beginning of the school year, the District will be communicating frequently. Additional information on changes to our school environment will be shared with you prior to the start of school.
I want to reiterate the pride I have for our community and its response to the ongoing epidemic. The events that began to unfold in March and have continued have created enormous challenges and we as a school district are here to help support our families, staff, and community during this difficult time.
Sincerely,
Francisco Escobedo, Ed.D.
Superintendent
Book Donation
A book lover's dream came true. CVESD recently received a truckload of books, thanks to The Molina Foundation and the coordination efforts of the San Diego Council on Literacy. The truck contained 24 pallets—with 35,333 books! The Great San Diego Book Giveaway / La Gran Entrega de Libros de San Diego is a multi-agency effort to get books into the hands of San Diego kids this summer. District staff are curating the books, ensuring the books are age-appropriate for the intended recipients. More information on distribution will be forthcoming. #letsreadsd #greatsandiegobookgiveaway #lagranentregadelibrosdesandiego
Laptop Donation
Additional digital access for 100 needy students will be made possible, thanks to Cox Communications and Computers 2 Kids, San Diego – C2SDK. The two community-minded organizations provided 100 laptops for distribution at no cost to students for families in need in our District. The laptops arrived recently, and will be rolled out as part of the new school year. Thank you, Cox and C2K. Learn more about their respective programs here:
CVESD Interview with
Margarita Holguin

Learn how our District supports families during moments of crisis and need, thanks to the Chula Vista Community Collaborative. A special shout out to Margarita Holguin, who recently retired as CVCC executive director.
CVESD Interview with
Meg Rabine

This former District Teacher of the Year admits it took her awhile to adjust to distance teaching, but the Clear View Elementary educator has created a successful model for others to emulate.
This email is sent on behalf of the person/organization whose name appears in the "From" field by K12 Insight. If you have any questions about the email, please contact the sender by replying to this email.
If you do not want to receive these emails, please click here to unsubscribe.
© 2020 All Rights Reserved. K12 Insight, LLC